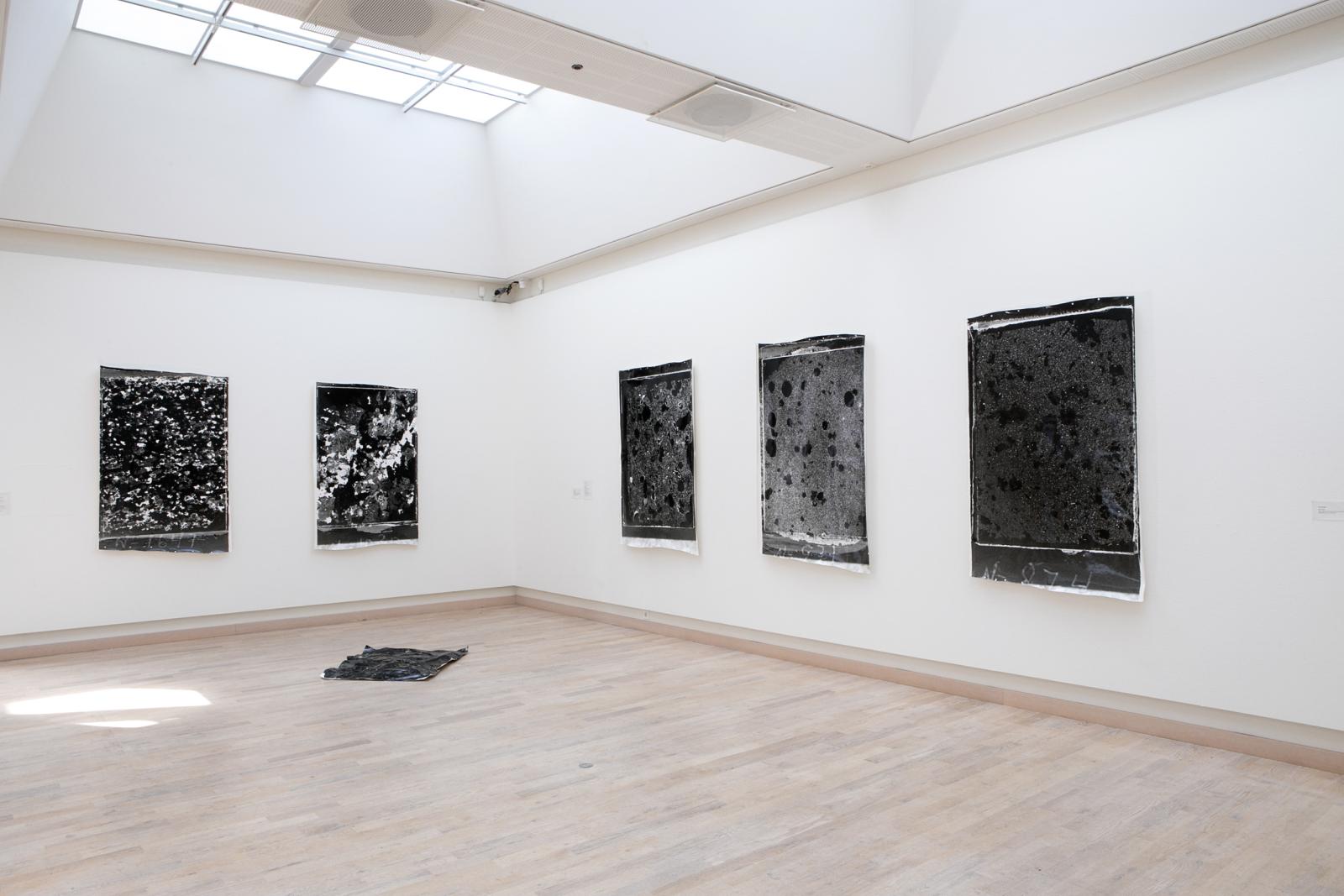 Hraun was shown at Gerdasafn Museum and BERG Contemporary, 2016, Iceland
Hraun is a series of 16 photographs: 5 photographs gelatine silver print, 100 x 150 cm and 11 photographs, gelatine silver print, 50 x 60 cm. Handmade by the artist.
Hraun (2016) is based on a geologic field trip to the area Holuhraun in Iceland, summer 2016. It was developed in collaborations with Icelandic Institute of Natural History and Institute of Earth Science, University of Iceland. The images are portraits of very old and very young lava rocks focusing on the internal structures and chemical processes of the rocks.
Link to the article: Photography and Geologic Time 
EXHIBITION REVIEW BY DIDIER SEMIN
Innovative and bold explorations of the possibilities of (landscape) photography in contemporary art practice. This is a careful rendering of a comprehensive project where every element is weighted and considered. The result is visually strong. From the weight and the materiality of the photographic paper as an object to the slowness of the method and the life size scale and physical interaction of the work with the viewer. The project demonstrates how simple information can open up our perception of time. The viewer is thrown into another sensory dimention with a simple portrait of the lava stone's frozen eternal moment. Scientific research references and poetic contemplation on our relationship with space and time are in good equilibrium. The intent of the artist to seek ways to bring out the sculptural elements of photography is most successful, establishing multiple connotations and visual references, both to the landscape and the history of art.