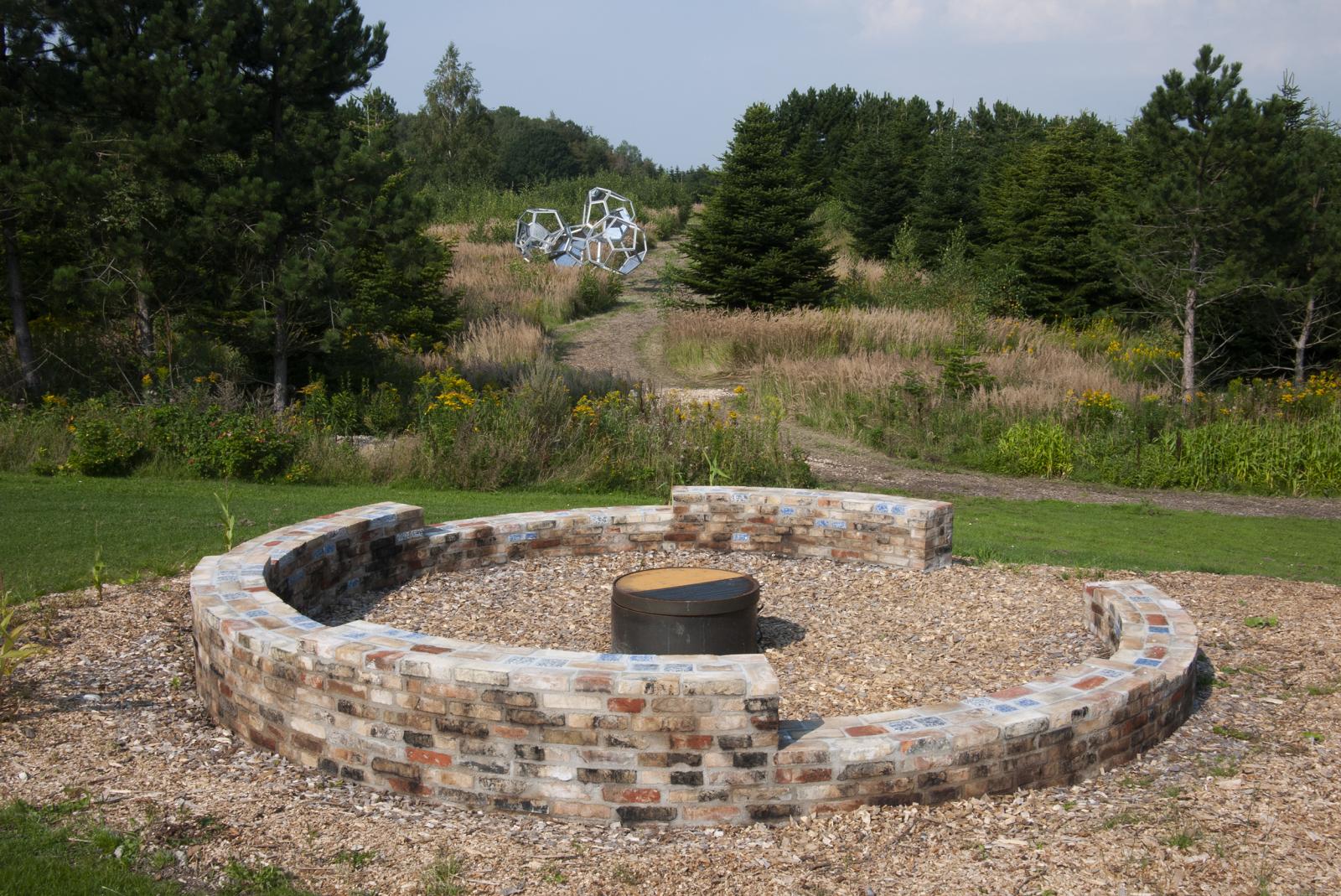 Private collection, Denmark.
Plastiglomerate (2019) is a sculpture constructed with reclaimed bricks from an old chimney and new produced plastic bricks of recycled plastic from Dansk Affaldsminimering Aps. The plastic bricks were developed in collaboration with scientist Yang Zhang and a team of her students at DTU, Copenhagen, Denmark.
Plastiglomerate 2019 is inspired by the recent geological phenomenon with the same name. Geologists Patricia L. Corcoran, Charles J. Moore and artist Kelly Jazvac were the first to register the plastiglomerate at Kamilo Beach in Hawaii 2012. It was coined 'plastiglomerate' and categorized as a new stone type as well as the first material evidence of the Anthropocene.
The plastiglomerate consists of waste polymers from oceans and natural sediments. Plastic that washes up on the coast mixed together with sand, shells and driftwood. It's speculated that the plastic melts because of bonfires held on the beach and then fuses with natural sediments. Scientists define plastiglomerate as "an indurated, multi-composite material made hard by agglutination of rock and molten plastic".