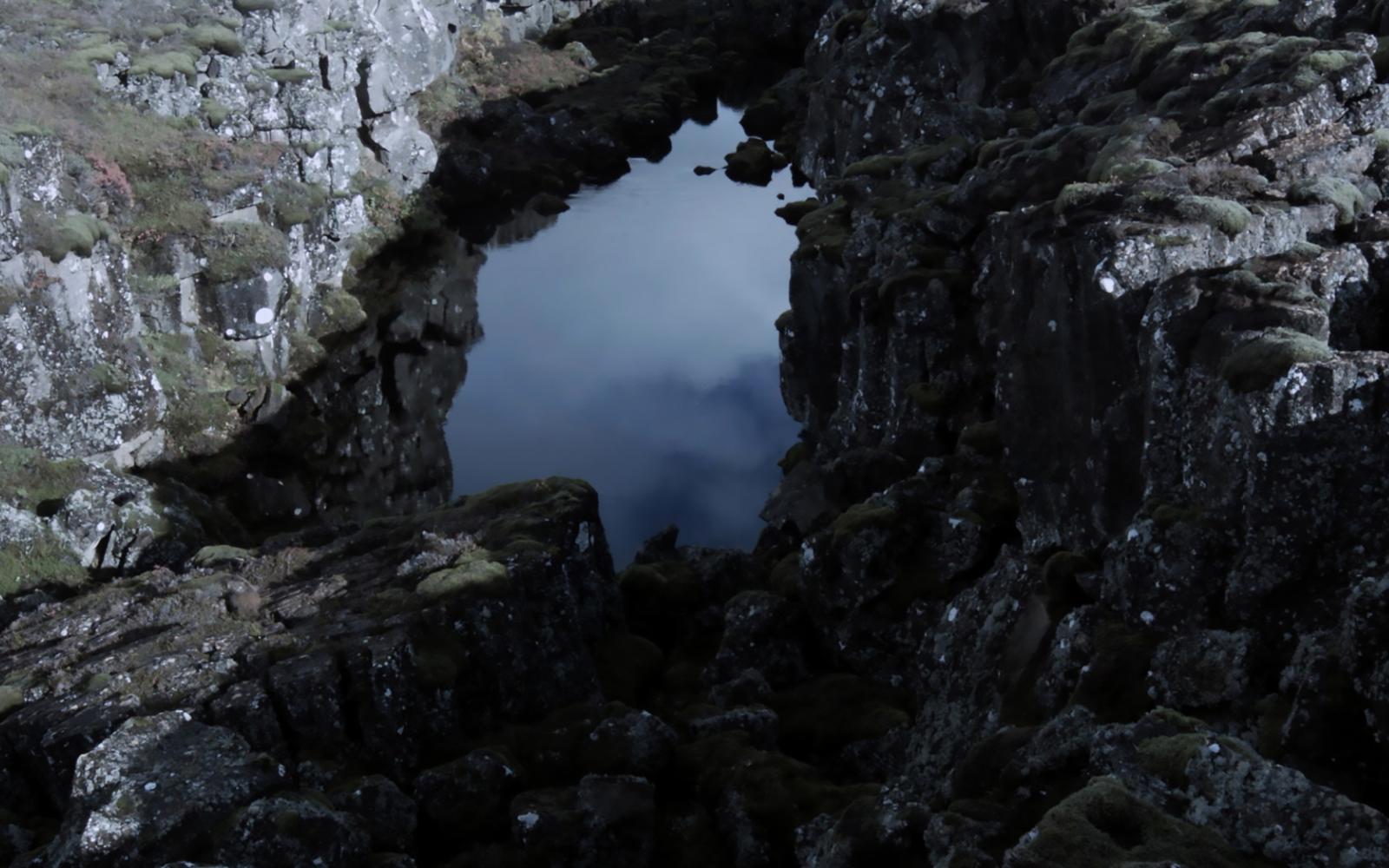 Field Work, 2019, three part video, 1 (10'8") 2 (8'28") 3 (9'50")
Field Work was shown at the exhibition Geologiens Spor, TilVægs, Copenhagen, Denmark together with artist Tinne Zenner.
Field Work (2019) is a three part video project, which invites the viewer into geological field work in big lava landscapes of physical substances, chemical processes, connections of life, dreams and images. A group of geologists, a microbiologist and an artist observe, collect, measure and register the natural phenomenon in each their own way. A butterfly, a dancer, a swift moment of a girl flying a kite, grounded airplanes and bees are merged and draw connections between worlds that are far more connected than we think. Substances are separated and collected in test tubes, GPS coordinates are registered, light is measured and fixed onto a chemical surface. Steam from the earth raises in big cloud formations, there are lava fields as far as the eye can see – a result of eons of time deep geological processes, times of the earth that we hardly can imagine.